…has been how I've spent my minuscule amounts of free time. What have I been reading? I just finished this:
I highly, HIGHLY recommend this one! I know I first mentioned Linda Przybyszewski way back here. She writes about fashion history, American culture, home economics, and sewing all with a clear focus and bias about fighting bad fashion and unrealistic ideas about body and age. She is clearly on a crusade to inspire women to learn to dress themselves beautifully. She is, of course, far more practical and economical than the ridiculous ideas some magazines try to sell.
Przybyszewski, also an avid seamstress, focuses on the principles espoused by the "Dress Doctors" like Mary Brooks Picken about how dressing for your age, body type, coloring, and activity will greatly increase one's beauty. It sounds simple, but really, I've often said I sacrificed style for comfort. This book doesn't slam me for that. It applauds the idea of comfort and practicality. I mean really, how can one get in and out of a taxi without flashing someone in a mini-skirt? Or rush around doing errands in a tight fitting pencil skirt? It does slam the fact that I'd resort to yoga pants when there are far more fashionable options for casual wear outfits that are just as comfortable. *tsk *tsk Tereza…
I may never truly swirl around in an entirely couture wardrobe, but I can make smarter choices. This book actually made me go to the store. I have to confess, I expected to have more time this summer to sew for work, but that didn't happen. I also didn't buy pieces I actually needed like proper trousers. I decided to abandon the idea of the RTW fast as my poor pants were holey and pilling. I also carefully evaluated the bits and pieces I had in good shape, including items that didn't quite fit. Then I budgeting and planned around the pieces that fit well, as the book advises, before shopping for key pieces at the store. I have a variety of mix-and-match work pieces now that are of good quality and fit well (and the prices were a little steeper than I've been want to pay for a few) but I look professional.
This was my go-to outfit template when planning: trousers, blouse, basic cardigan, and great bag. I wear heels but most days I opt for ballet flats or some other flat style.  I swap in skirts sometimes. I have a variety of cardigans in different lengths and colors from basic black and beige to royal purple and brick red. In her book, the modern "dress doctor" recommends 5-6 great work outfits for one woman's well-appointed professional wardrobe. It seems minimal for American closets, but really, I've found it makes my morning easier (though I'm closer to 12+ core outfits depending on how I mix and match). Other than a desire for more variety among my blouses, I've been really happy with this as a "uniform." So now that I've made purchases, cleaned out the detritus, and planned the looks, I have a complete work wardrobe with a mix of RTW and home-sewn pieces. As pieces wear out, I can prioritize a replacement, but until then, it really clears my mental space. No more feelings of needing to "whip" up something for work.
This brings me to the best part of the book in my mind: take the same care in planning clothing for other areas of your life, like after-work social events and lounge wear for the home.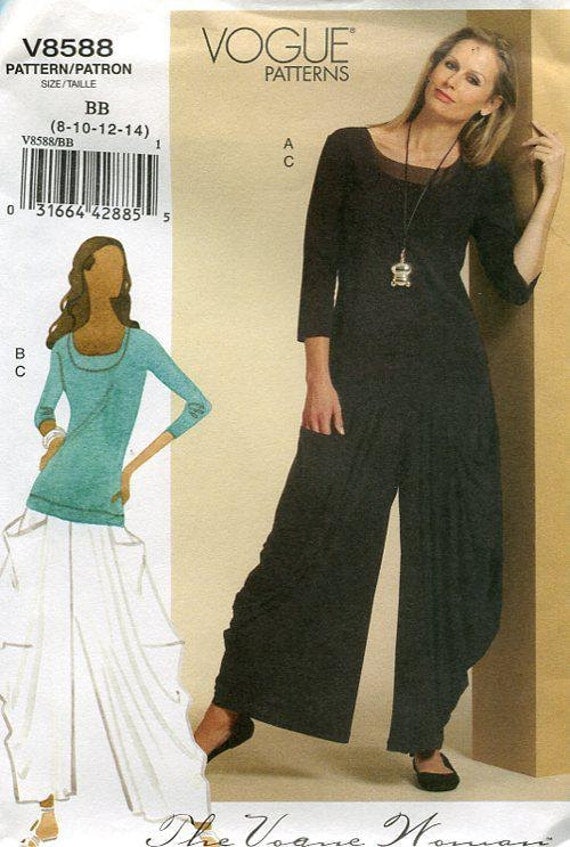 She asks why should our loved ones have to see us in ripped up gym shorts? I thought about that a lot. I could take some of the printed jersey I love and create loose fitting house clothes. I could take some silky rayon jersey and make a night gown.  I could pull out cotton prints and create sundresses or church dresses.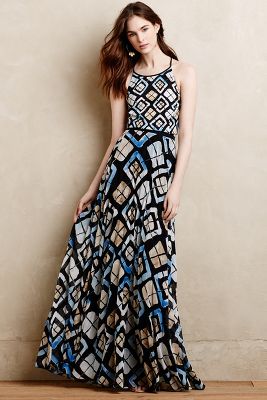 I've been so focused on work clothes that my casual clothes are mostly jeans and a top from the work collection or a t-shirt. My house clothes are really my gym clothes. She really encourages you to pamper yourself in a way by coming home and changing into something that is not just comfortable but personalized to make you feel comfy and pretty! Love that message!